Water damage

In the night of Sunday, July 3rd, the kids woke up to a thunderstorm, while we were still fast asleep. They were probably scared, so they thought "Let's go to mum and dad's room." They came in in the nick of time, because water was gushing from our window down the wall of our bedroom It took every towel and bucket we could find to minimise the water damage. I myself was in bed, unable to help. I wanted to get out of bed as quickly as possible so I could at least feel a bit present. It was hectic, but it actually felt kind of cosy. After the whole ordeal was over, I went back to sleep downstairs while the rest went back to bed. Afterwards, we discovered that our drain pipe was clogged and the water inside was leaking right into our bedroom window. The rain gauge (which I'd won in a game of bridge) showed that it had rained about 50mm and another 30mm the following day. This is the damage.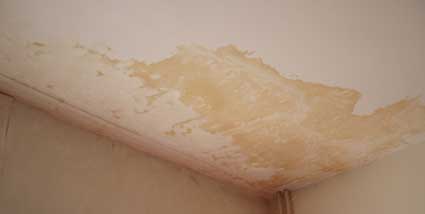 Portraits
The portraits are done and they turned out great. They immediately nailed Ward's one, but Floor's one required a few minute vague directions. It was incredibly difficult to pinpoint exactly what was wrong with it, but the result is fabulous. They're some of my most prized possessions.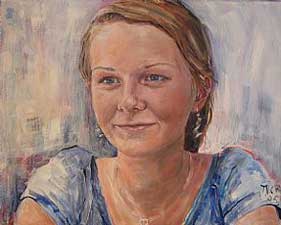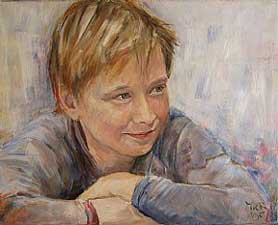 Scotland
On Saturday at 21:00, the "Pride of Hull" departed from the Rotterdam harbour to, you guessed it, Hull, England. I'm glad we left during the evening, much more relaxing than daytime travel. I did get slightly annoyed when Hein was still looking up information about Scotland at two in the afternoon without even having packed his bags yet. Once we were on the ship, all of that stress was gone and we spent the rest of the night playing bingo, doing quizzes and watching dance and song performances. The kids went to see a movie. We took two vans with us, so we could take all of my equipment with us. In the morning we were woken up by the intercom and treated to a full English breakfast. By eight o'clock, we were in our car and ready to depart.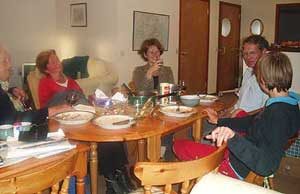 Through York, we made our way to our destination: Melrose. We stayed in a very atmospheric wheelchair accessible cottage. It was advertised as a lodge for two, it was spacious enough for the eight of us to spend the daytime there. The first few days were hot, a bit too hot for my taste.

Wednesday was cooler and, for the rest of our stay, the weather was agreeable and it didn't rain as much as we'd feared, which doesn't often happen in Scotland. We visited lots of places we'd read about in books or seen in movies. In York, we visited "Diagon Alley", the high street where Harry Potter bought his school supplies. Ainswick Castle is the place that inspired "Hogwarts", too. And close to Edinburgh we visited Rosslyn Chapel, which is where the conclusion of the Da Vinci Code took place.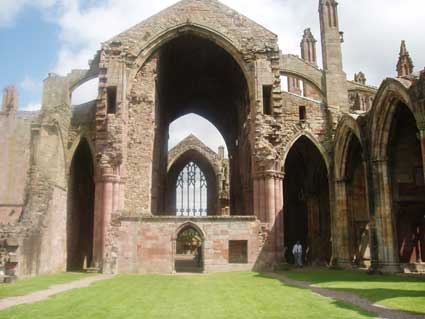 To the kids' chagrin, we visited the ruins of abbeys, castles and, of course, the gardens the UK is so famous for. We made it up to Floor by going shopping in Edinburgh four times and Ward got to ride mountain bike. They went for a swim in a river and hiked up the mountain behind our cottage. On our way back to Hull, we went to see Hadrian's Wall, an ancient Roman wall that stretches from the east coast to the west. We had been building it up inside our head, but the part we visited was only about a metre tall. The surrounding area was beautifully desolate, though.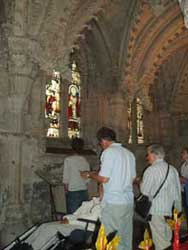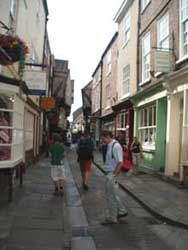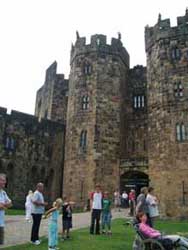 Once again, I'm debating whether I'm still suited for holidays. Last year I could still use bathrooms with Hein's help, but these days I can barely stay upright. We brought the patient lift with us, but Hein didn't use it. Lieke did. Every hamlet, town and tourist attraction in England has handicapped facilities, even if the attraction itself is barely manouvrable for people in wheelchairs. There, my problems with standing upright are the most obstructive.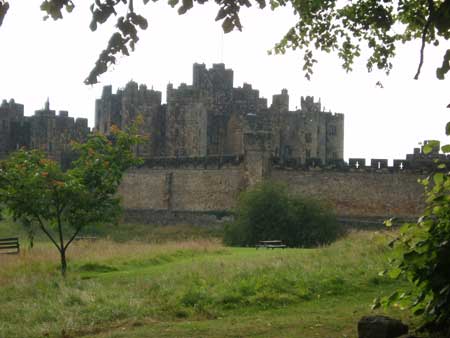 Besides that, I can't do anything. While everyone else was perusing a tourist information kiosk, I was stayed outside, waiting. Waiting in itself isn't too big a deal, especially in bigger companies, but not being able to decide what you want to do or being able to turn yourself to look a the views is frustrating nonetheless. While everyone else went shopping or sightseeing at their own leisure, I was wholly dependent on others. They were trying so hard to please me too, which was even more frustrating. A lot of attractions are inaccessible to me, so usually I'm okay with being parked outside, as long as I have a nice view. Scotland is very hilly so we couldn't go on any long treks, which wasn't frustrating just for me, but for the others as well.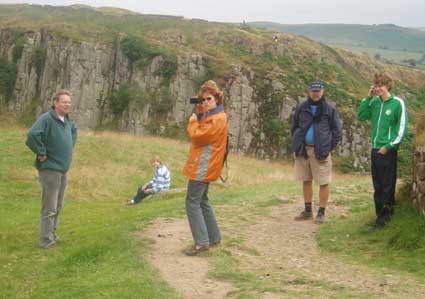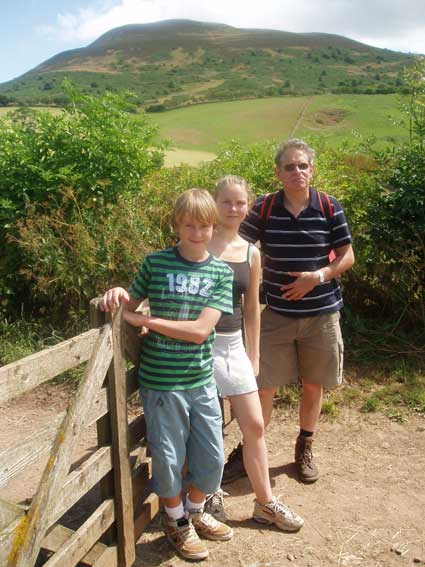 I've also pledged to read two books this summer, 800 pages in total. That means that someone else will have to turn my page 400 times. 400 times I'll have to interrupt someone else's activity so they can turn my page. It makes me feel guilty, but I can't think of any alternatives. I'd been looking forward to coming home on Monday morning. Carlien would be there, waiting for me. No more feeling guilty about ruining other people's trips. And yet, I look back on this holiday feeling satisfied. Another summer well spent. And boy did we! Way different than Zeewolde last year.