I didn't feel like writing much this month, so I didn't. I think a few pictures will suffice for this diary entry.
Remodelling
This is the result of all of that hard work. It's all done, everything has been repainted and the garden has been replanted. I haven't visited it yet. I don't like change and rely on my ancient stress-free routines. Once they deliver my bath chair, I'll start sleeping in the brown chair and bathing downstairs.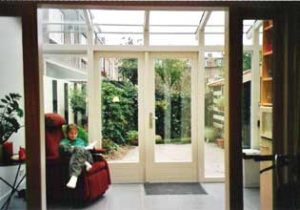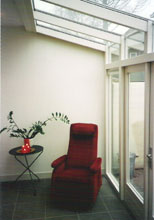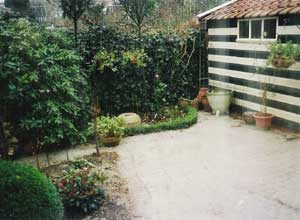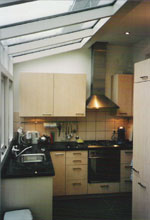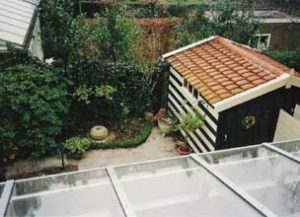 De nieuwe hulpen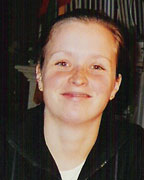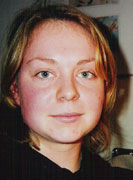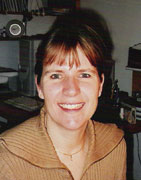 My old team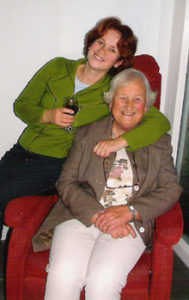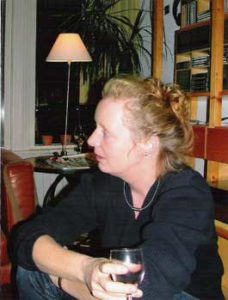 My physical therapists
Michel and Tineke, my therapists for these past 7 years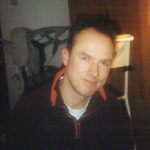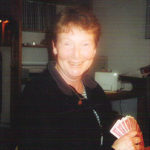 At home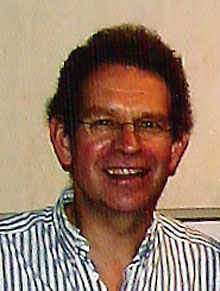 Hein
Every other time not mentioned above, Hein is there, to accompany me to the dentist, cobbler, homeopath, hospital, movies, getting me out of bed and every other tedious chore.
Floor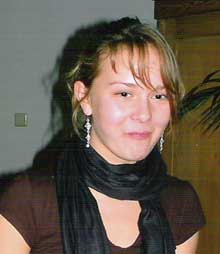 (from a Sinterklaas poem)[roughly translated]
Want welk meisje van 16 jaar
What sixteen-year-old girl
Staat altijd voor haar moeder klaar?
Is always there for her mum?
geeft 's morgens een bord met pap
Is there every morning with a bowl of porridge
En 's middags een beker appelsap?
and there every afternoon with a glass of apple juice
Maakt roti en chicken tonight
Cooks roti and chicken tonight
En is een brok vriendelijkheid?
And is as friendly as they come?
Geeft crème fraiche met een pil
Feeds me creme fraiche and my pills
Precies als haar moeder het wil
Just like how her mum likes it?
Past de greep van Heimlich toe
Applies the Heimlich maneuver
Als haar moeder met veel gedoe
When her mum tries, with all her might
Probeert Slijm op te hoesten
To hawk up some mucus
Terwijl ze Expeditie Robinson kijken moesten
While they're watching Survivor?
Nee ze heeft het getroffen
She is so glad
Zo'n meid is boffen
To have a girl like that.
Ward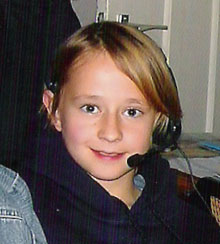 (From a Sinterklaas poem)[roughly translated]
Voor Sint is Ward ook een held
Saint Nick thinks Ward is a hero too
Want voor welke jongen van 13 geldt
Because not many thirteen-year-olds
Dat hij tortellini kan maken
Can make tortellini like that
En de sla lekker doet smaken
Or make salads that great
Dat hij een fruithap maalt
Or makes smoothies
En om een PEG niet taalt
Because PEGs don't take fruit
Die chocola aan zijn moeder geeft
Feeds chocolate to his mum
En iedere 10 minuten, heel beleefd,
And every ten minutes, very courteously
Beneden komt om te kijken
Peeks downstairs
Of er iets niet in orde mag blijken
To check if everything's alright
Die ook nog zingt en danst
Who still sings and dances
En niet met meisjes sjanst
And isn't crazy about girls yet?
Nee Sint heeft het getroffen
Saint Nick is most impressed
Met zo'n jongen mag hij boffen
Anyone would be happy to have a boy like that.
Celebrating Sinterklaas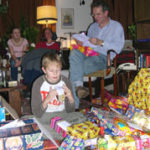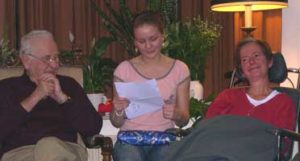 Christmas Eve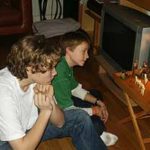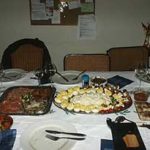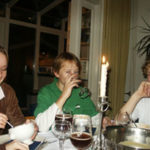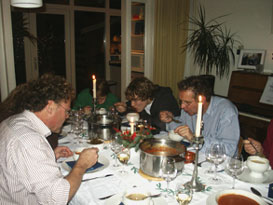 Happy New Year!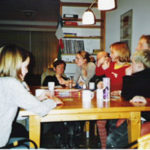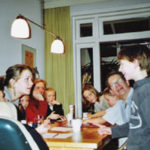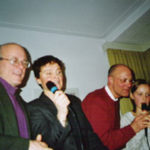 I wish all of my readers a warm and happy new year.